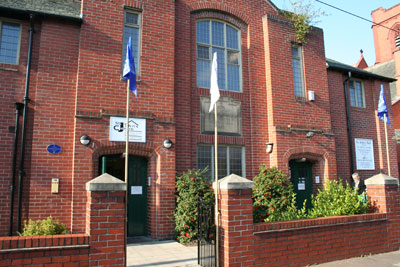 Become a Community Funder
St John's Centre is an independent community centre. We don't get any money from the Council or the Government; all the money we raise is through our own efforts, including applying for a range of charitable grants.
Funding is becoming more and more difficult to find, and grant funding comes with lots of restrictions. We are trying to make ourselves more sustainable and maintain our independence, so that we can offer services that the community wants and needs for the foreseeable future.
We want to become a community centre that is community funded, and we'd love people from the local area and beyond to be part of our plans.
How can I help?
A regular monthly donation, however small, will help provide us with reliable funding and enable us to plan for the future. However, one-off donations are also very welome!
If you would like to donate, please:
Set up a monthly standing order using our bank details:
St John's Centre
Account Number 40778419
Sort Code 20-26-20
Then email us at info@stjohnscentre.org with your details. If you are a UK taxpayer and you would like us to claim GiftAid on your donation, please say so in the email, and give us your name and address.
Alternatively, you can fill in a form by hand – either download one here, or pick one up from the Centre.
You can also let us know whether you'd like us to keep you up-to-date with our news. (To see how we use your personal data, click here)
You are welcome to get in touch with us first if you have any questions.