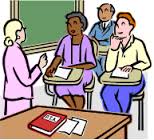 Courses for September 2019
16 July 2019
Comments Off on Courses for September 2019
Our Open Day for 2019 will be on
Tuesday, September 10th from 10am-3pm
You can meet our staff and teachers, learn more about our new courses, and find out how to register.
You can see our draft timetable for September here.
As usual, we will be offering ESOL classes at many different levels, including accredited classes, and our free, friendly, open-access Discover Manchester sessions.
We will continue to offer many of our usual courses:
Community Interpreting Level 2
Functional Skills Maths and English
Preparation for Living and Working in the UK
Driving Theory Test Preparation
Beginners' IT and Computer Workshop
Card and Jewellery Crafts
This year we are also offering many new accredited courses, including:
Customer Service Level 1
Adult Social Care Level 2
Support Work in Schools Level 2
Fashion Skills Level 1
Childcare Level 1
Hospitality Level 1 (to be confirmed)
We will also be offering an accredited IT course (Level 1 or 2) for the first time.
Details of all these courses will be added to our website as we get them.
Unfortunately, because of changes in the way adult education is funded, we won't be able to offer Painting and Drawing or Beginners' Dressmaking in September. We are looking for other ways of funding these, and we hope to be able to run them later in the year.
If you would like more details of any of our courses, or you have any other questions, please contact us.