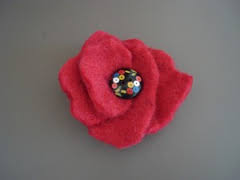 Craft Jewellery Course
17 February 2017
Comments Off on Craft Jewellery Course
Learn a variety of craft techniques including felting, paper bead making, crochet and air dry clay – then use them to make beautiful jewellery to keep.
This 12 week course runs on Mondays 1-3pm from February 27th (term time only).
Course fee is £40.80 (or free if on means tested benefits), plus £1-2 per week for materials.
Limited creche places are available for children aged 6 months – 5 years, at £2.50 per child per session.
Download a poster here, or contact the Centre to book a place.