Christmas Tree Recycling Fundraiser 2021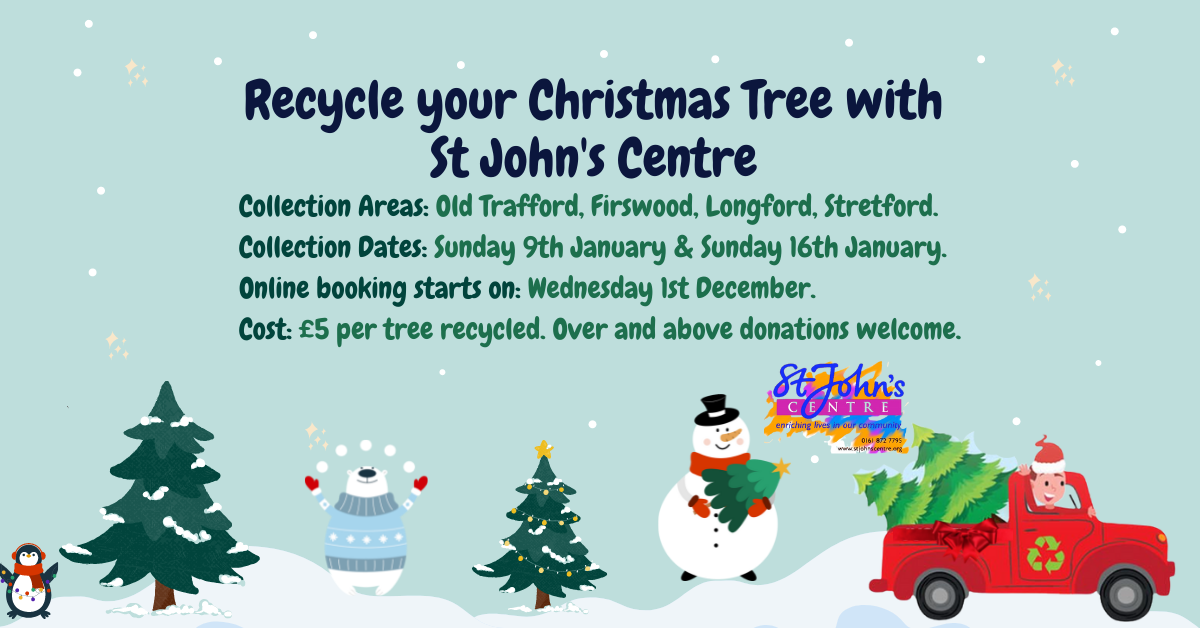 Take the hassle out of getting rid of your real Christmas tree after Christmas and let our fantastic volunteers collect and recycle it for you! Old Trafford postcodes only.
We will recycle your tree in return for a donation to St. John's Centre. Suggested donation £5 or more if you can afford it. All money raised will support local people.
For collection on 9th and 16th January, online booking closes at 12pm on Friday 14th January. Collection is Covid safe.
You will need to label your tree with your house number and leave out by 10am on the morning of collection. Please contact us after 5pm on the day of the collection, if your tree has not been collected.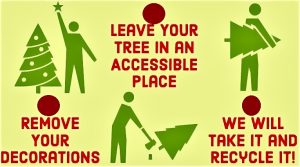 Please book your collection day by completing the form below or call Alex on 07842528964. You will also be able to complete your secure payment and donation. If you prefer scan the CTR2021 code and pay securely with your phone or smart devise.