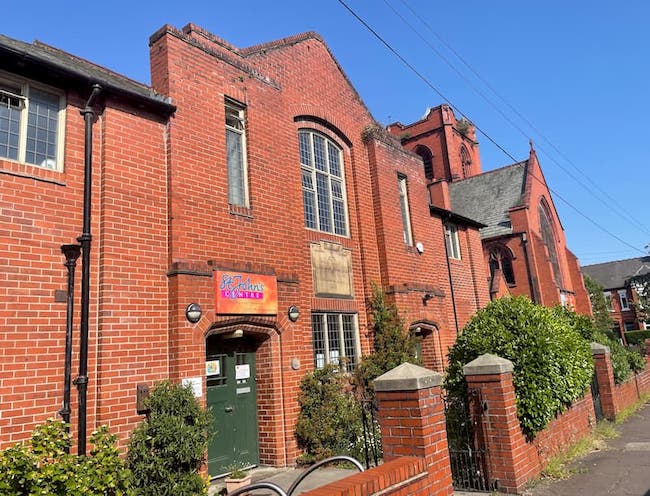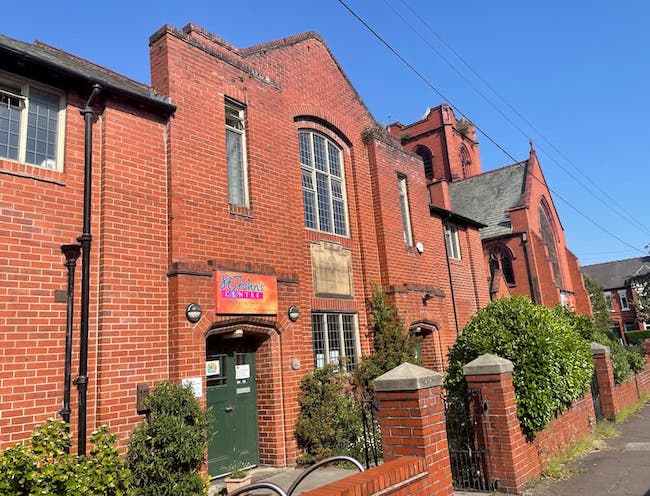 St John's Centre is an independent community centre that has been serving Old Trafford and the surrounding areas since 1982. We aim to enrich peoples' quality of life and to build a strong sense of community and belonging where each person feels welcomed and valued.
We do this by offering a range of services and activities, all founded on our core value of putting relationships at the heart of what we do, as well as responding to the needs of people in the area.
Below are some examples of our work. For more information, check out the 'what's on', 'get involved' and 'get help' sections of our website.
A 'community hub' for those needing support with food, energy costs and signposting to sources of advice and support. Regular citizens' advice sessions are hosted here
Volunteering and learning opportunities for people wanting to get back into work
English classes and welcome to Manchester sessions for those newly arrived in the country
Exercise and singing classes
Stay and Play for toddlers
After school sessions for children and families and holiday activities for children
The Centre also has a large hall for hire at the weekends and a meeting room available during the evenings, all housed in a beautiful old character building which dates back to 1926.
We are a registered charity and raise all our income from our own efforts, so we're always hugely grateful for any donations towards our work and keeping the Centre running. You can donate quickly and easily here. There are also regular community and fundraising events happening throughout the year, which all are welcome to join in with. You can book tickets for events here.
Christine Aspinall, our Centre manager, started off as a volunteer 40 years ago and continues to run the day to day activities. Plus, we have an amazing team of staff and volunteers.