October 2023 Half term theatre school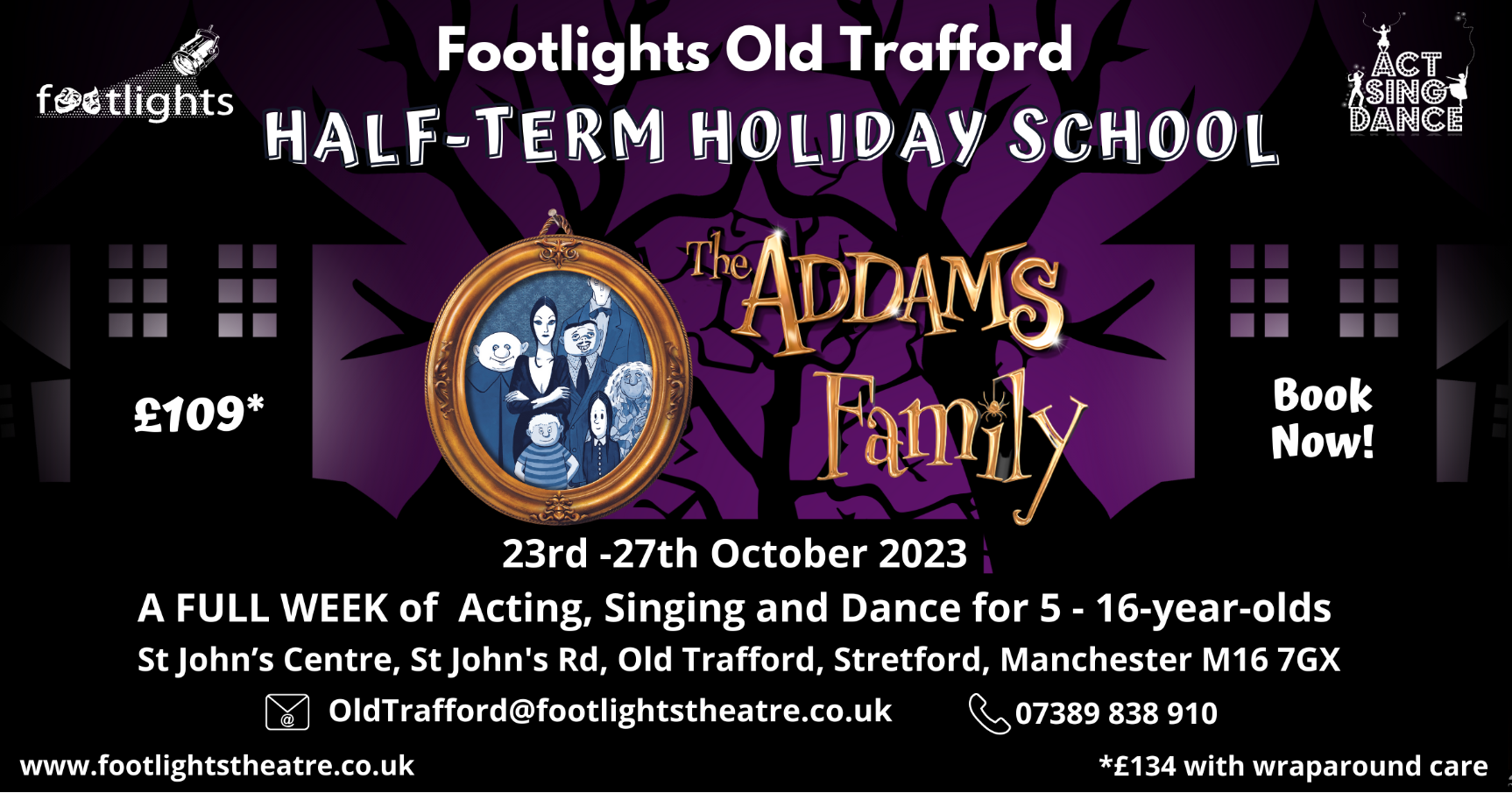 Footlights Old Trafford theatre company are offering a half term holiday activity club in the centre hall this October. This will be a full week of drama, dance and music based on The Addams Family film, from 23rd – 27th October.
The cost is £109 per child per week.
Each day begins at 9.30am and finishes at 4.30pm with wraparound care available from 8.30pm and until 5.30pm for an extra fee.
For more information, or to book places please go the the Footlights website, call 07389838910 or email: [email protected].
If you would like to receive email updates on future activities for families, including Holiday Clubs, please go to our Homepage and enter your email address in the "Subscribe" box.