Back for Summer 2023!  WEEK 2 IS NOW FULLY BOOKED – SORRY…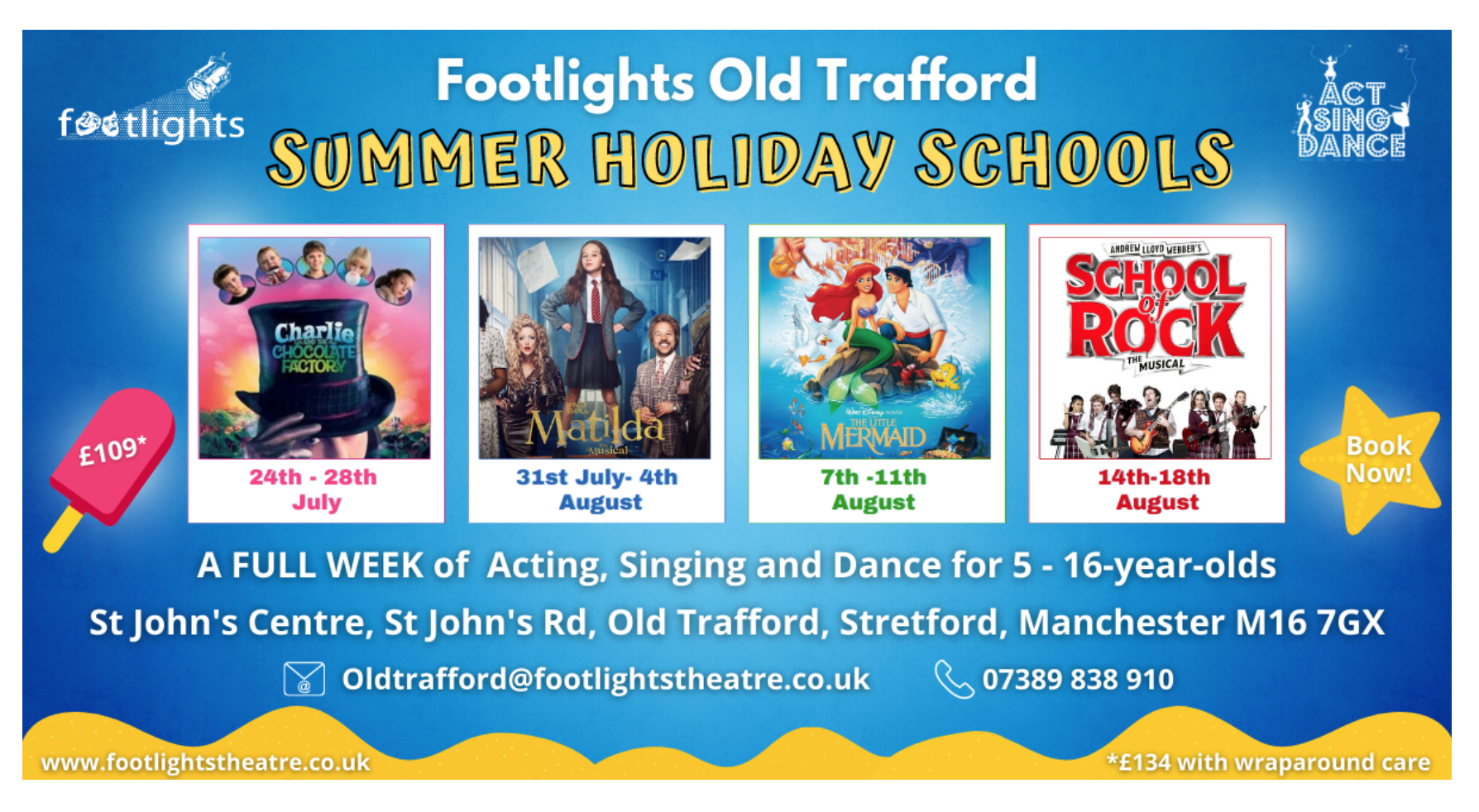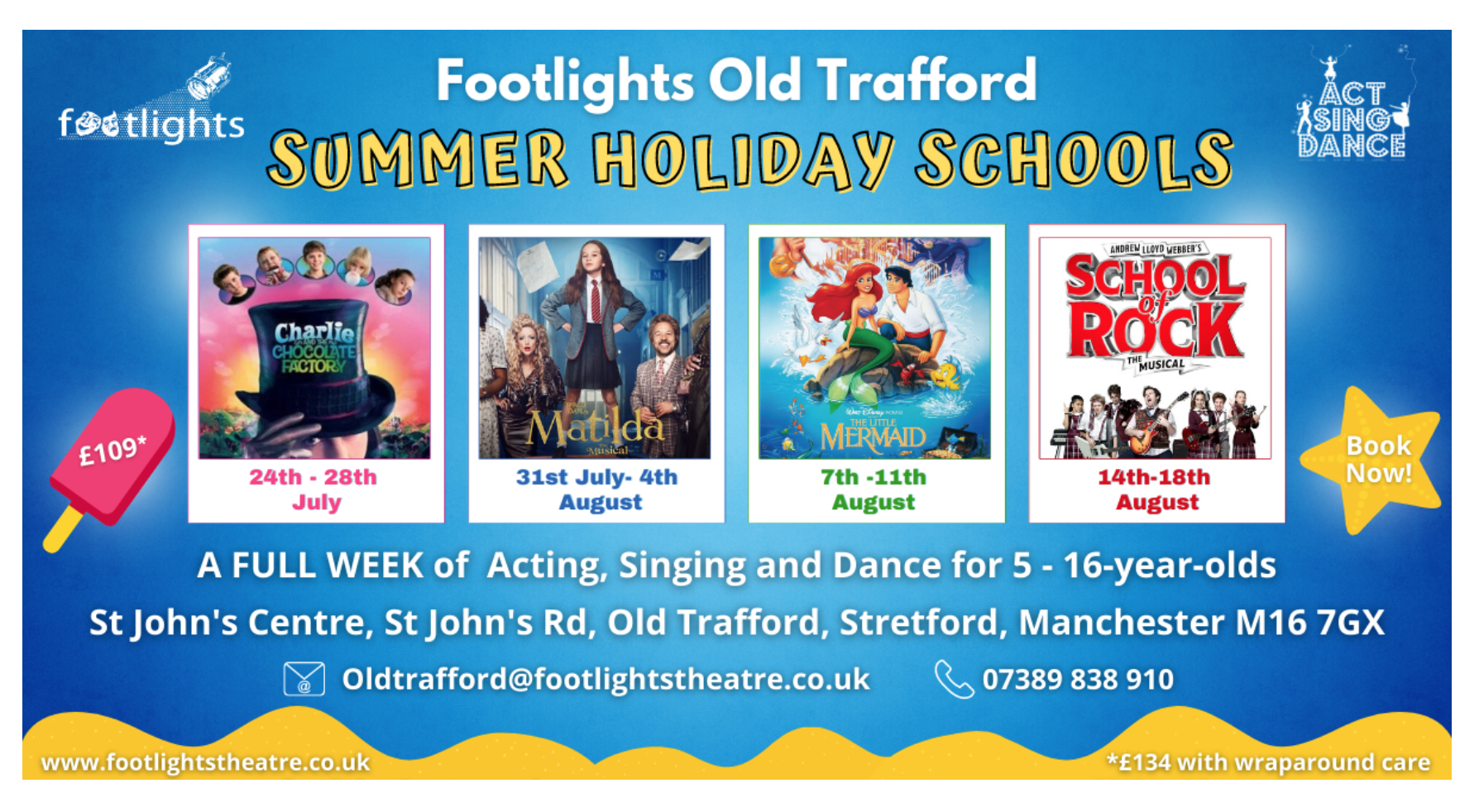 We are working with Footlights Old Trafford theatre company to provide a summer holiday club. This will be four weeks of drama, dance and music based on Disney favourites for children aged 5-16 years old.
Bookings are made on a weekly basis and will be held 24th July-18th August 2023. The cost is £109 per child per week, but a limited number of free places are available to families who are eligible for Free School Meals.
Each week runs Monday to Friday, 9.30am – 4.30pm with wraparound care available from 8.30pm and until 5.30pm for an extra fee.
For more information, or to book places (paid or free), please go the the Footlights website, call 07389838910 or email: [email protected].
If you would like to receive email updates on future activities for families, including Holiday Clubs, please go to our Homepage and enter your email address in the "Subscribe" box.