Contact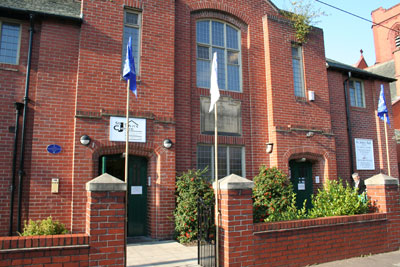 St John's Centre, St John's Road, Old Trafford, Manchester M16 7GX
We are on St John's Road, behind the big red church (St John's) on Ayres Road in Old Trafford. You can find out how to get to us here.
Our office is open Monday-Friday from 10am-4pm. Staff are sometimes available outside these times, but please call first to check, especially if you are travelling a long way.
Tel: 0161 872 7795
Email: info@stjohnscentre.org
Or fill in the form below:
Have you spotted a mistake? We hope not, but please report typos, bad links or mistakes here. Thank you!