"Calais Children: A Case to Answer", the award-winning film on the children of the Calais jungle will be shown at
St John's Church, Ayres Road M16 7GX on Thursday, November 1st.
Doors open at 6.30. Refreshments will be available.
This event is free; however donations are welcome and can be made on entry and exit.
For tickets, go to Eventbrite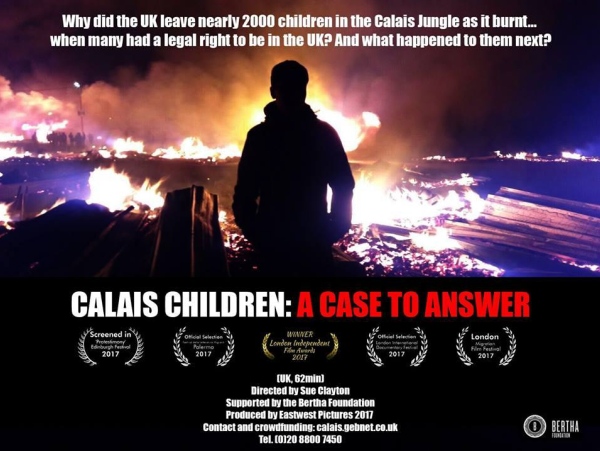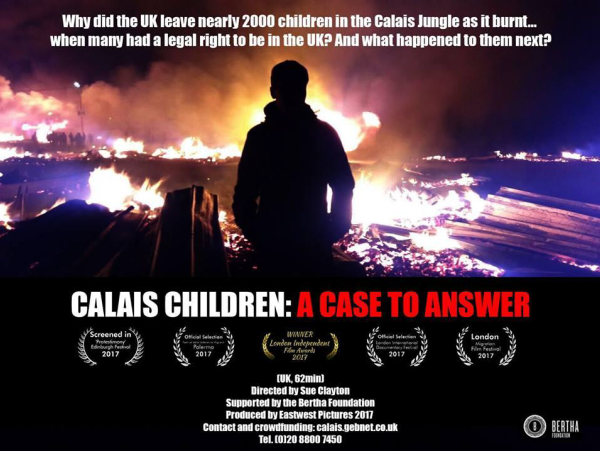 Calais Children is a film and live campaign by Sue Clayton. It is a compelling 62-minute film following the scandal of what happened to the almost 2000 lone children who were in the Calais Jungle as it burned down – most of whom had a legal case to be in the UK.
What went wrong? Where are they now? And what can we do about it?
There will be a Q and A session with the director Sue Clayton after the film.