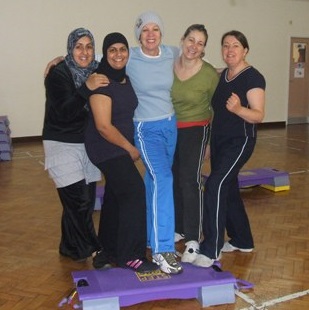 Step Aerobics is Back!
4 June 2019
Thanks to an Inclusive Neighbourhoods Grant from Trafford Council, our Women's Step Aerobics class will be starting again on
Friday, June 14th at 5.30-6.15pm
All women are welcome – no need to book. £2.50 per class.
This step aerobics class…
is great for your heart and general fitness
can help you lose weight
builds bone density and improves balance
can be done at your own pace
is fun, friendly and good for your mood!
Just come along, or contact the Centre if you have any questions.