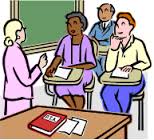 Courses for January
14 December 2020
Comments Off on Courses for January
Trafford College Community Learning will be continuing their courses at the Centre in January, and starting some new ones.
They will be offering:
Watercolour Painting – Creating Seasonal Cards – Tuesdays 12.45-2.45pm from 12th Jan – 9th Feb (5 weeks)
Introduction to British Sign Language – Tuesdays 6.00-8.00pm from 12th January – 16th February (6 weeks)
Improve your Drawing Skills (Charcoal and Pencil) – Tuesdays 10-12am from 19th January – 16th February (5 weeks).
Introduction to Computing – starting in January, date and time to be confirmed (5 weeks)
All these courses are free to learners currently claiming income dependent benefits, or earning less than £18,135 a year. For other learners, 5 week courses are £70 and 6 week courses are £80.
Enrolment for all these courses will be by appointment only on Wednesday, 6th January 2021. To book your appointment, please call Sandra McLennon on 0161 886 7443 or 07944933959, or email community@tcg.ac.uk